Birdwatching Toucans in Costa Rica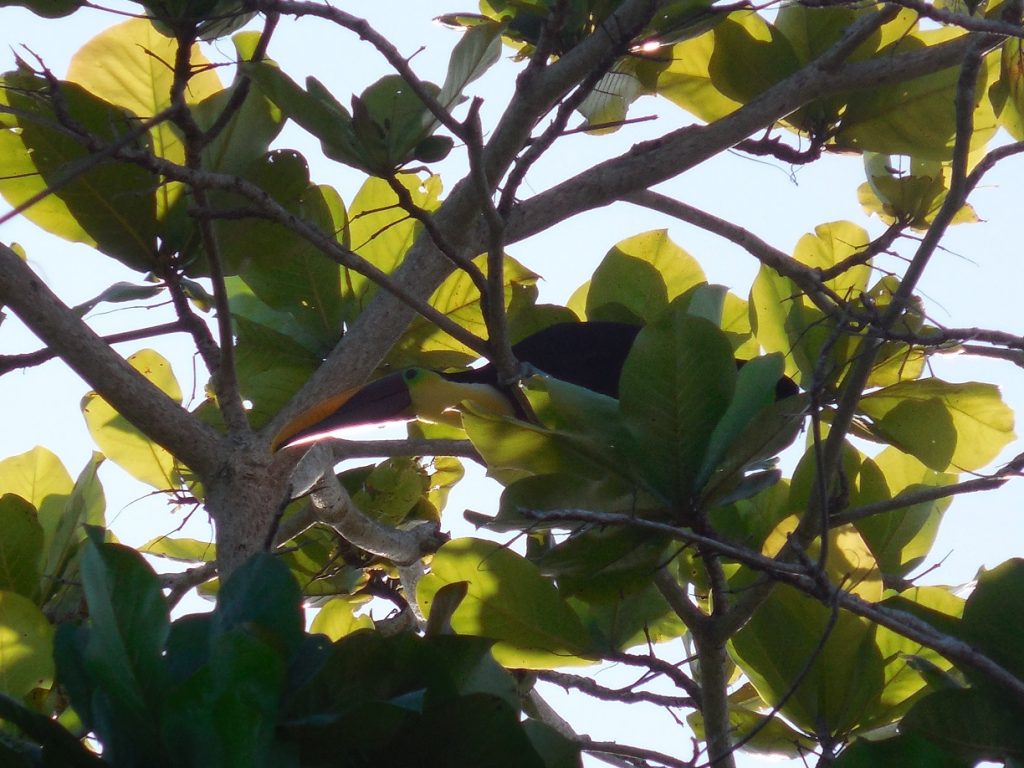 I never thought of myself as a bird watcher but I do remember the Mocking Birds, Blue Jays and Cardinals in Texas and of course, Hummingbirds were always fascinating. Now I find myself a bit more interested in birds because the variety here in Costa Rica is incredible.  I get to see birds on a daily basis that I could only view in books growing up. Toucans are the latest on the list.
About a week ago I finally got to see the real thing.  A group of Toucans showed up in the almond trees one morning and have been around for the whole week.  It has been a nice change from the screech of the Scarlet Macaws.  As beautiful as they are the Macaws are one loud bird and the sound is not very melodious.  When I heard the Toucans for the first time I wasn't sure exactly what it was.  It was very loud but much more pleasing to the ear.  So, with a cup of coffee and the Central Pacific providing the background view and sounds, I sat and listened to the Toucans talking back and forth.  Our local Tico friends say that their arrival here on the beach marks the beginning of Summer.
To see this bird in real life is still a bit surreal for this old Texas boy.  Maybe bird watching is a new hobby. If I'm lucky maybe I will get to see a Resplendent Quetzal. 
Please don't forget to view our properties for sale and our vacation rentals.  Let us know how we can help.
Pura Vida,
Scott